From legacy to legendary: creating a fresh new branding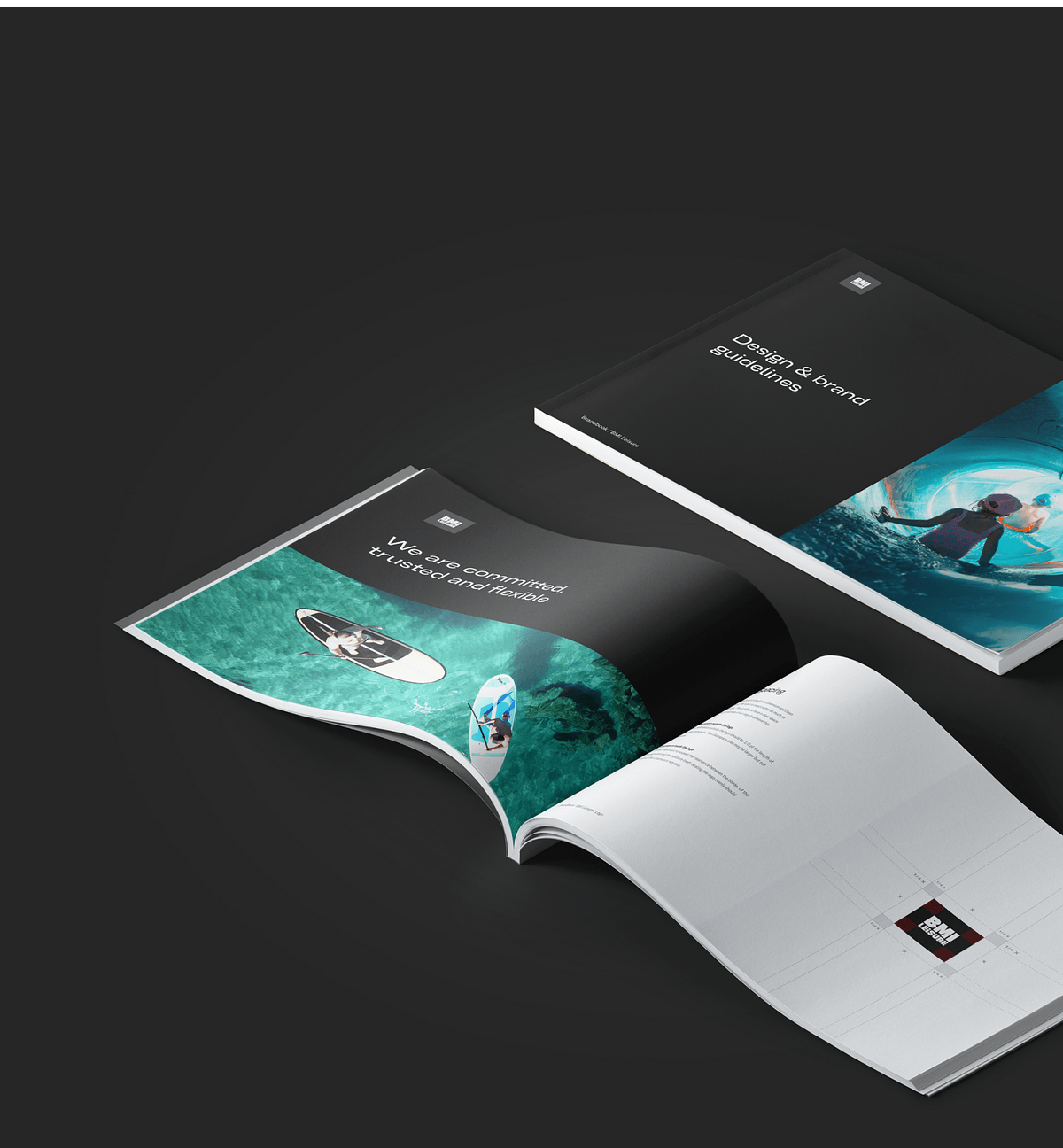 From legacy to legendary: creating a fresh new branding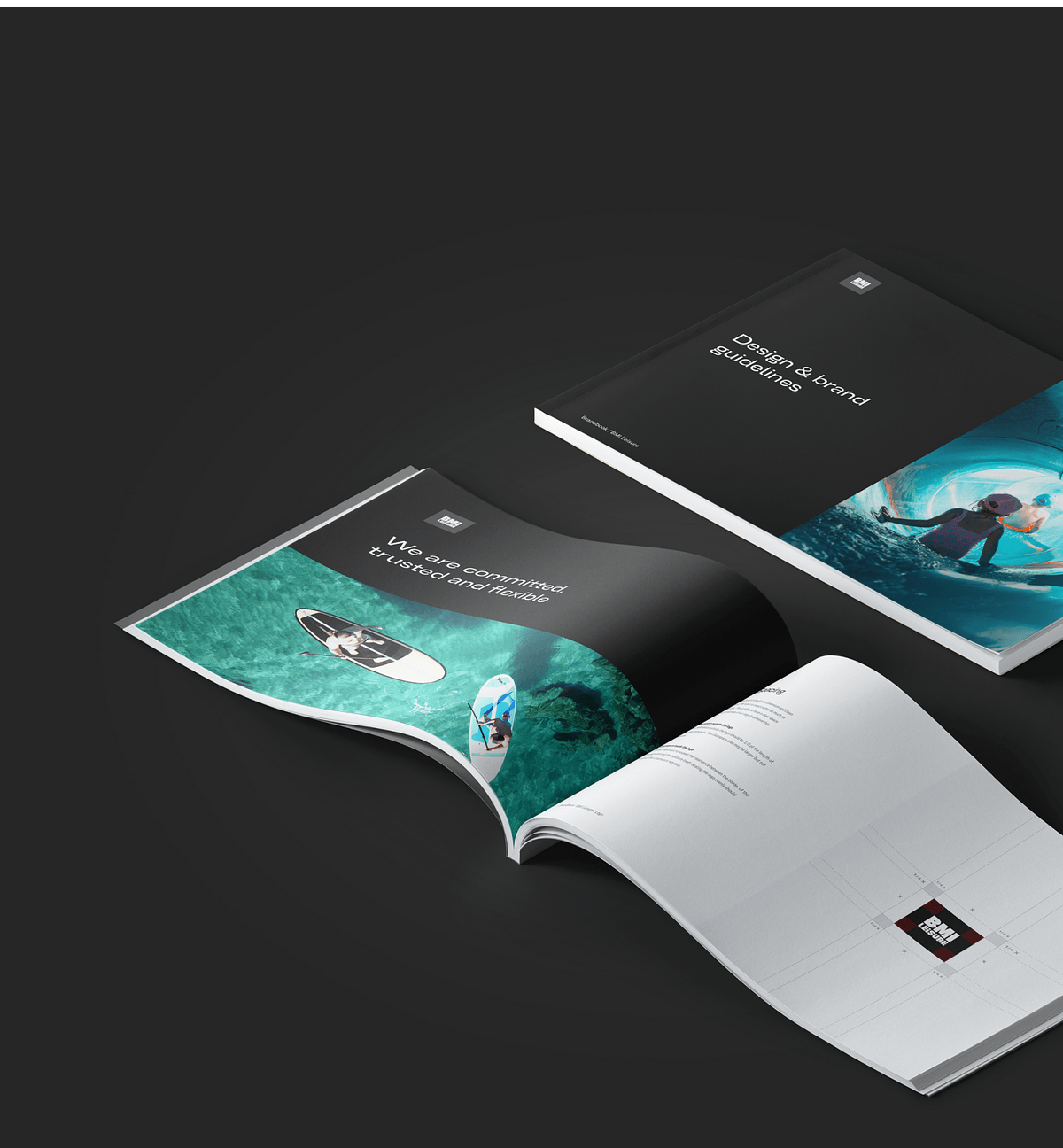 Context
BMI Leisure creates flexible and adaptable software solutions for the entertainment industry. Its mission is simple: to help entertainment centres manage, grow, and scale with unprecedented efficiency.
The company, which was previously known as SMS-Timing, came to us at a crossroads. SMS-Timing was product-focused and exclusively served the karting industry. However, they wanted BMI Leisure to be SaaS-focused and serve all different types of entertainment centres.
So, the team needed our help creating an all-new brand identity, website, and marketing strategy.

Combining two brands into one
BMI Leisure was at a crossroads.
How could it leverage SMS-Timing's recognition and reputation while growing the new BMI Leisure brand? How could it combine the two brands' distinct identities into one and create a clear, consistent story for all entertainment centres?
The team quickly realised it needed expert assistance. So, BMI Leisure engaged us to lead its rebranding and repositioning process.
This journey required brand strategy assistance, designing and developing a new website, and marketing support. We also advised BMI Leisure on how to replace the tech infrastructure supporting its revenue operations to align with the company's fresh new forward-thinking vision.

Adopting a people-first approach
We began the rebranding journey by conducting client interviews, engaging directly with BMI Leisure's target audience. This research allowed us to identify each type of entertainment centre's needs and expectations. We then distilled these insights into detailed personas, which we used to build out BMI Leisure's channel strategy.
What's more, we also turned these persona profiles into a robust information architecture to ensure that the website spoke directly to each set of guests' needs.

Developing a fresh, flexible brand identity
It soon became clear that every industry had its own set of needs, which we would have to reflect in BMI Leisure's branding. For example, the company wanted to use distinct branding to distinguish between laser tag centres versus museums.
We decided to develop a flexible branding identity catering to each industry while maintaining a cohesive brand image. Every page has its own colour palette, allowing BMI Leisure to create a unique vibe for its different venue types/industries.
This ensured BMI Leisure's brand identity was as dynamic as its offerings.

Showcasing BMI Leisure's unique capabilities
BMI Leisure needed a high-performance website to match its fresh brand identity. Our web design and development teams set to work crafting a simple yet SEO-driven website backed by a powerful Craft content management system (CMS).

This robust CMS was easy to use and aligned with the diverse needs of BMI Leisure's clients, automatically generating pages for every combination of service and industry. We then used our SEO expertise to increase the website's visibility across all pages.

Devising a marketing strategy to showcase the new brand
Our combined expertise in both branding and marketing ensured BMI Leisure's new brand identity wouldn't go unnoticed.
We used the new brand's look and feel to create marketing materials that stood out. Every advertisement, promotional piece, or social media post reflected BMI Leisure's updated brand identity and new approach.
The branding helped us create the marketing strategy, and the marketing promoted the new branding. Everything operated in harmony.

Capitalising on untapped SEO opportunities
Our SEO specialists dug into BMI Leisure's SEO data to identify how to boost performance with relevant keywords and untapped industry trends. This allowed us to align the site with what potential customers were searching for.
But we didn't stop there. We continued to monitor and fine-tune the strategy, optimising their SEO approach on a continual basis. This unlocked a significant increase in traffic and meaningful engagement.

It gives them tangible insights in how SEO is helping them create more visibility, more traffic, and, in the end, more leads. It highlights that the right people are finding BMI Leisure online and connecting with the company's offerings.

next case
Co-creating a unique & hybrid visitor experience