Careers
Driven by design and innovation? With challenging positions in business, design, and technology, you can become a part of our unique work culture where we value initiative, passion & personal development above all else.
Our values
Creating impact: Everything you do has an effect on someone or something. We're excited to work with you to make a positive impact.
Invested in people: As a design-driven company, we want to make people's lives better and create meaningful experiences for them.
Experts in digital: Over the last decade we've launched countless successful products, services and experiences. Our experts share a passion for all things digital.
What we offer

At Leap Forward, we care about your quality of life. Our positive office culture promotes creativity and collaboration, while our wide range of projects offers exciting opportunities for growth. Join us and experience the benefits of a fulfilling career where you can thrive both personally and professionally.

Great workspace & atmosphere

A place in an inspiring studio in the buzzing centre of Ghent where we create time and space for creativity. On Fix-It Fridays, for example, we clear our schedules to fix practical matters that otherwise disturb our flow and make room for learning and development. During our Leap Forward Labs, we learn something cool like 3D, do some creative knitting together, or make a stop-motion movie. Anything is possible!

Amazing colleagues

Work within a diverse team of digital experts that tackles challenges for small and high-profile companies. We share our expertise and know-how so that we can learn from one another. On Friday afternoons, we have a "Take The Stage" where we update each other on projects and workflow over a beer.

A huge range of projects

Challenging and diverse projects for startups, established companies and other agencies. We love working with a variety of companies across all industries.

Training & personal growth

Everyone is free to pick an annual conference and extra training. Pick any conference in Europe you want to attend, we take care of your flight, tickets, accommodation and we even throw in some extra allowance.

Competitive salary

We'll offer a competitive salary with great benefits and all the professional equipment you could wish for: an ergonomic setup, a Macbook Pro, an extra screen, external keyboard and mouse, home-office equipment, you know the drill 😉
There is always the opportunity to learn new skills and broaden your expertise at Leap Forward, as we combine so many services across such a diverse range of clients and projects, and everyone is free to explore a little.
Throughout the years I went from being a jack of all trades to a well-rounded designer and strategic thinker because this is where my passion lies. Leap Forward was there every step of the way to support me with the right projects and guidance.
The human touch is not just a slogan here. As a service designer at Leap Forward I help organisations daily in re-designing their services so that they have a positive impact on their clients' lives.
When I joined this company, we were a small team of creatives. Fast forward a few years later, and Leap Forward grew bigger and better. Unfortunately, I can't say the same for my hair, which decided to take an unexpected vacation beyond my scalp instead! But, who needs hair when you've got a team that's grown three times in size!
I came for the work, stayed for the colleagues ❤️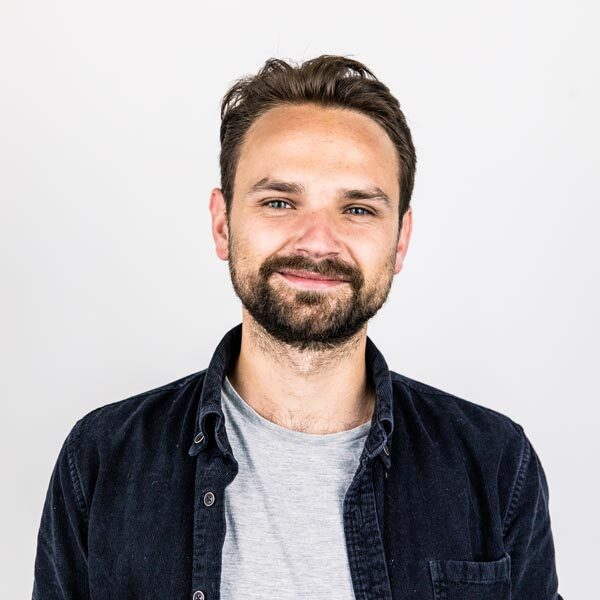 Never a dull moment at Leap Forward! Fast-paced innovation, dynamic projects, continuous growth and awesome colleagues !
At Leap Forward, work doesn't feel like work. The fusion of design and development fuels my passion, offering endless opportunities for creativity and learning. It's a true pleasure collaborating with a diverse group of professionals, pushing boundaries and crafting exceptional digital products that elevate customer experiences.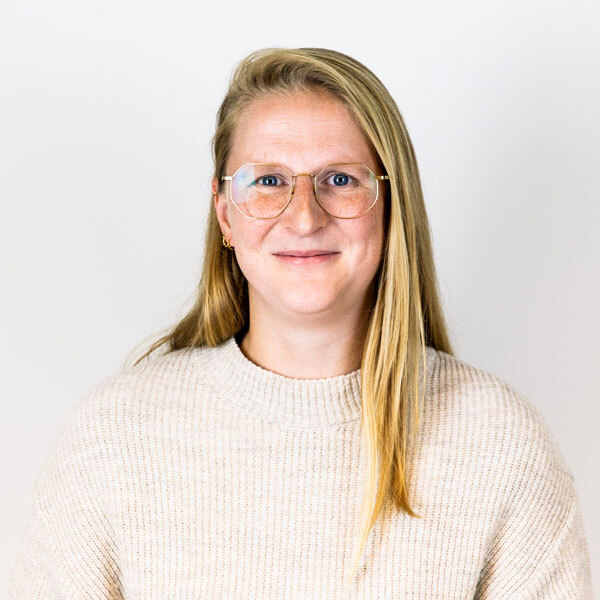 Working at Leap Forward is collaborating with a team of experts, where everyone brings their unique skills and talents to create a beautiful end result for the client. Not only do you get to develop your own expertise, but your contributions are recognised and valued by your colleagues.