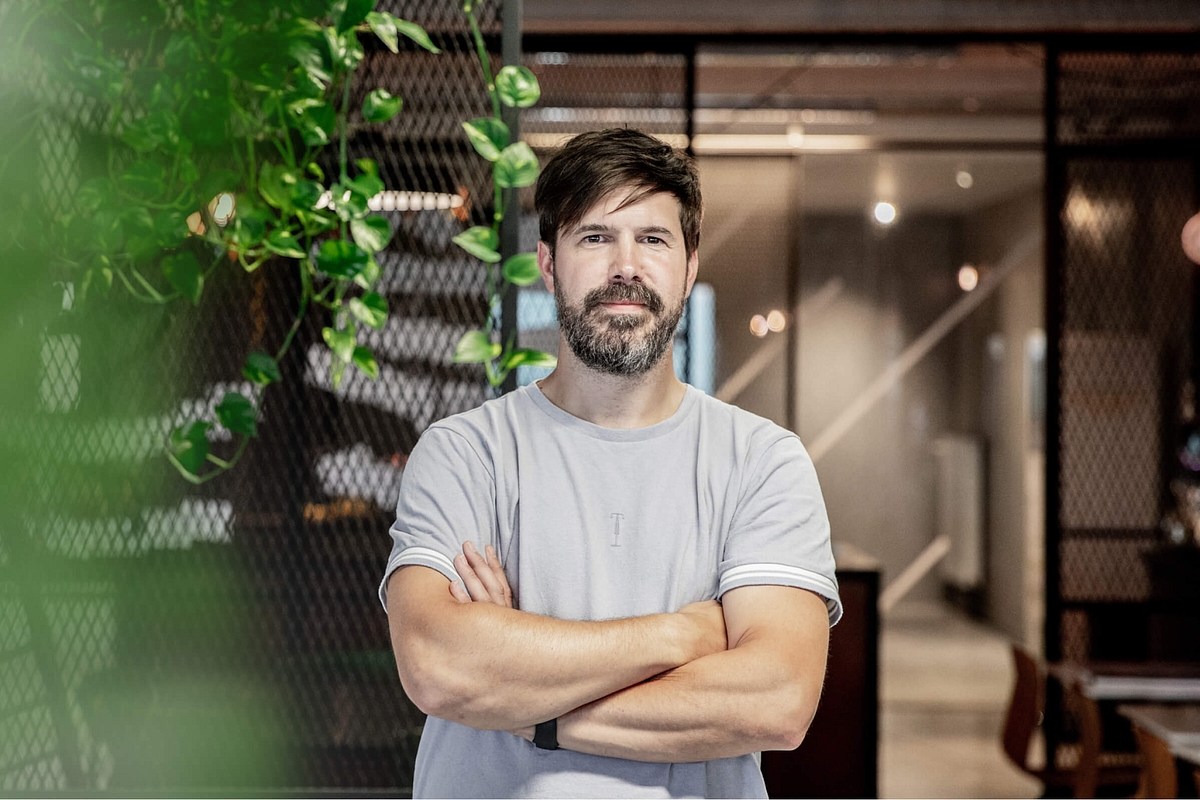 Chiel De Cuyper joins Leap Forward as Strategic Brand Designer
Leap Forward is thrilled to welcome Chiel De Cuyper to its team. With over 16 years of experience as a strategic brand designer, Chiel brings a wealth of expertise and passion for branding to our organisation.
Chiel has a remarkable track record, having previously worked at Wisefools, where he played a pivotal role in developing strong, strategic brands. He is also a driving force behind the Let's Talk Design events, making him well-known in the industry.
We have always emphasized the importance of branding in our service offerings, and Chiel's arrival marks an exciting chapter in enhancing our branding services within our comprehensive portfolio. His background as a strategic brand designer positions him perfectly to collaborate with our clients on well-founded and inclusive brand strategies.
Why did you choose to join Leap Forward?
"I chose Leap Forward because of the unique opportunities it offers for advancing branding within the service industry. What particularly intrigued me was the intersection of branding, service design, and digital products. Branding plays a pivotal role in every customer interaction throughout their entire journey, and I saw it as a fantastic addition to Leap Forward's already robust service offerings."
"In a rapidly evolving technical landscape, we must consider moving beyond traditional screen-bound branding."

Text block
What's your vision on the future of branding?
"We face technical challenges as brands must establish a consistent presence across numerous channels. These landscapes are evolving rapidly, and we even need to contemplate the concept of 'zero interface branding,' which goes beyond traditional screen-bound branding."


What is the biggest challenge in branding?
"The ability to convey complex concepts clearly is crucial in branding. Often, we need to deliver services and products to the audience, but customers may struggle to grasp the best approach. I'm passionate about bringing clarity to this process, whether it involves structuring brand architecture or crafting a consistent brand message."


What sets branding at Leap Forward apart?
"What sets branding at Leap Forward apart is our user-centric methodology that permeates every aspect of our services. We combine this approach with technological expertise because we firmly believe that forward-thinking brands must adapt to the latest technologies. It's an integrated approach that ensures brands not only resonate but also remain relevant in a rapidly changing world."
"I eagerly anticipate developing a unique branding vision for Leap Forward."

In conclusion, Chiel De Cuyper's arrival at Leap Forward promises exciting developments in the realm of branding, and his experience and insights will undoubtedly elevate Leap Forward's brand strategy projects. We all wish him the best of luck!