4 minute read - by Jan Van Lysebettens
How to become a UX & service design master: Postgraduate Experience Architect
Creating impact and sharing expertise are values we believe in, not only in our work for clients, but in everything we do. That's why we got involved with the Postgraduate Experience Architect at Arteveldehogeschool, where students are immersed in the world of UX. Read along to discover what this comprehensive UX postgraduate training is all about.
A very broad scope
The Experience Architect course captures different elements of the design process and that is precisely what makes it unique. The one-year course deals with everything from conducting interviews to drawing up customer journeys and creating interactive prototypes. Of course, you'll learn how to market all that and build a business model. Because of that wide range of topics, the course is suitable for anyone in the field who already has experience with digital product design, business design or analysis.
Thanks to this programme, f.e. business analysts get to know the other side of the story. They discover how a product is put on the market and how UX designers optimise the digital experience. This course takes your blinders off and opens up your perspective. That is not just an eye-opener, it's also a way for students to discover where their talents and strengths lie.
For product owners and managers, the training is undoubtedly valuable as well. They're heavily involved in the overview of 'their' product and often have little insight into what their colleagues exactly contribute to it.

That's what Tycho experienced. He's a graduate of the postgraduate programme of 2019. Since his graduation he found that the training built bridges between the various steps in the process and helped him to deeply comprehend every step of the process. "Because if you know what your colleagues and partners are doing, you can identify much more quickly where you could add value and become a good mediator."
From depth to width
Tycho is a Digital Designer and a Leap Forward Employee. As a long-standing partner of the programme, Leap Forward sends one employee per year to the postgraduate institute to learn the ropes of the UX process. The postgraduate course is an excellent opportunity for us to challenge and stimulate our employees. They learn a lot about customer experience, service design and UX design in one year, but it goes a lot wider than that, which can only benefit us as an employer.
Tycho's knowledge of the UX process was already extensive, but he had some gaps with regard to the other aspects of service design. He wanted to gain a better understanding of the tasks of his colleagues and the functioning of an organisation. Tycho: "The training seemed to offer a good answer to all my questions, and surpassed my expectations."
From executive to strategic work
Tycho put a lot of time and energy into the training, and looks back with satisfaction on a successful course. "It was definitely worth the investment. I now know better how to approach projects, what to look out for and, above all, whom to approach. Moreover, the lessons were very well put together."
The training also sparked new interests for Tycho: "Especially the part about business & design was new to me. I would never have thought of it beforehand, but I really want to work on business modelling, go-to-market and growth strategy. It is only now that I actually realise how many of these things recur in my job." And take that literally, because where Tycho used to be mainly occupied with executive work, today his job responsibilities are increasingly related to strategic issues and business goals.
Transparency, commitment and knowledge sharing
Digital agencies Duke & Grace and In The Pocket have also been loyal partners for three years. The cooperation between the three agencies is running smoothly. We are three peer competitors, but we each have our own characteristics and strengths. That guarantees an ideal mix of both course content and teaching formulas. Moreover, because Arteveldehogeschool and its partners guarantee the best educational quality standards, the collaboration is very transparent: who has the most knowledge about a certain subject? Who will teach a certain topic? In this way, the companies also learn a lot from each other.
Stimulating and sharing knowledge is very important to us as a company. By participating in the postgraduate programme, we have an impact on the quality and quantity of available candidates. There is a great need for good UX designers, and through this collaboration we are also doing our part to amend that.

Added value on the market
Next academic year, the postgraduate course will be in its fourth year. Given the continuing demand for the training, the course has obviously already proved its worth. The fact that it can be combined with a full-time job is also a big plus. We question the course critically every year and adjust it where necessary. Because we are in the field, we always include our acquired knowledge in our teaching. That iteration guarantees a high quality level that makes course participants very attractive for the labour market.
Tycho also feels that he now offers even more added value to Leap Forward and the projects he works on. "First of all, direct added value, because I learned important skills. But certainly also indirectly. Thanks to the valuable insights, I approach some things differently. And that benefits our projects enormously!
"Thanks to the training, I have a solid understanding of the whole process and can now offer even more added value to our projects."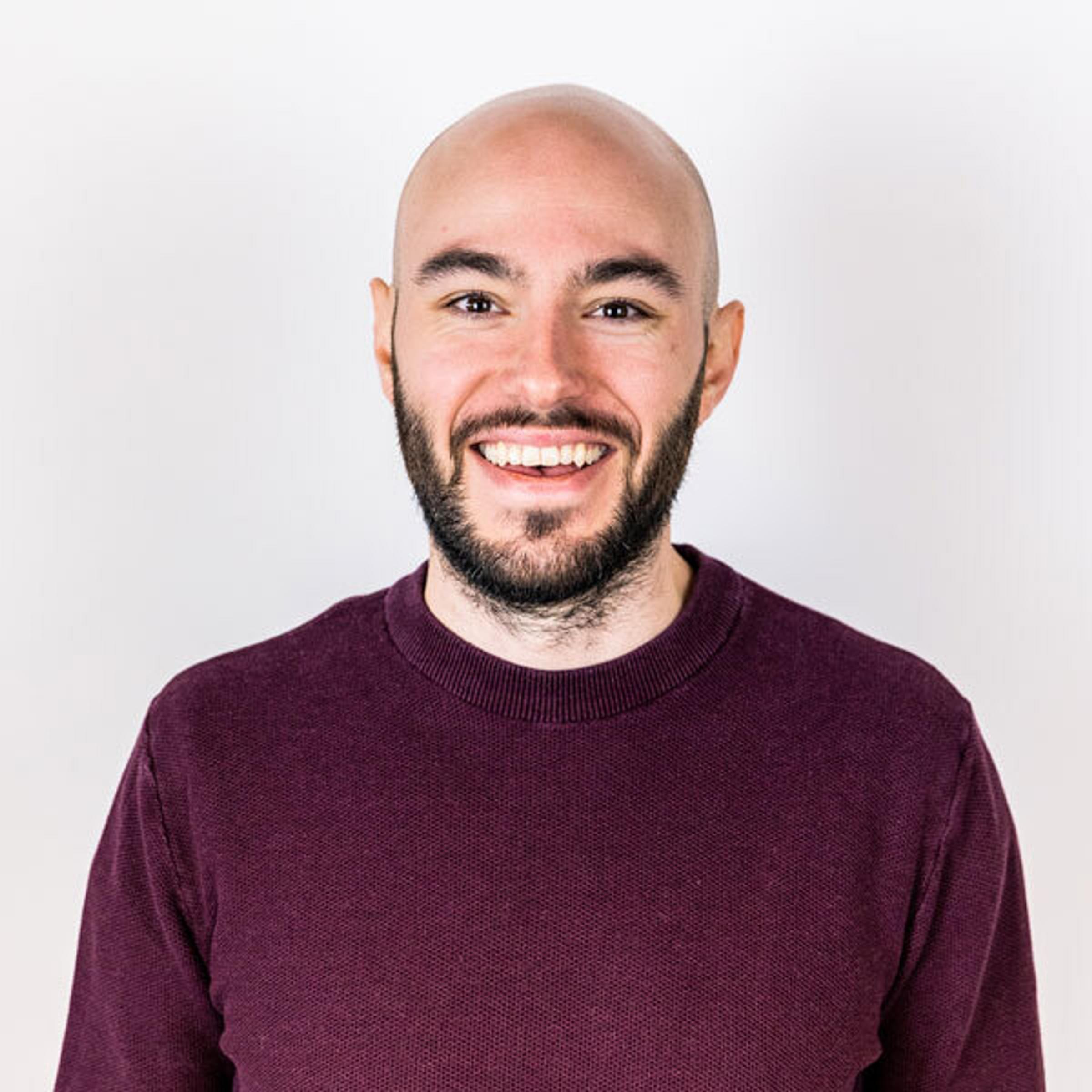 Tycho Martins
UX Designer at Leap Forward